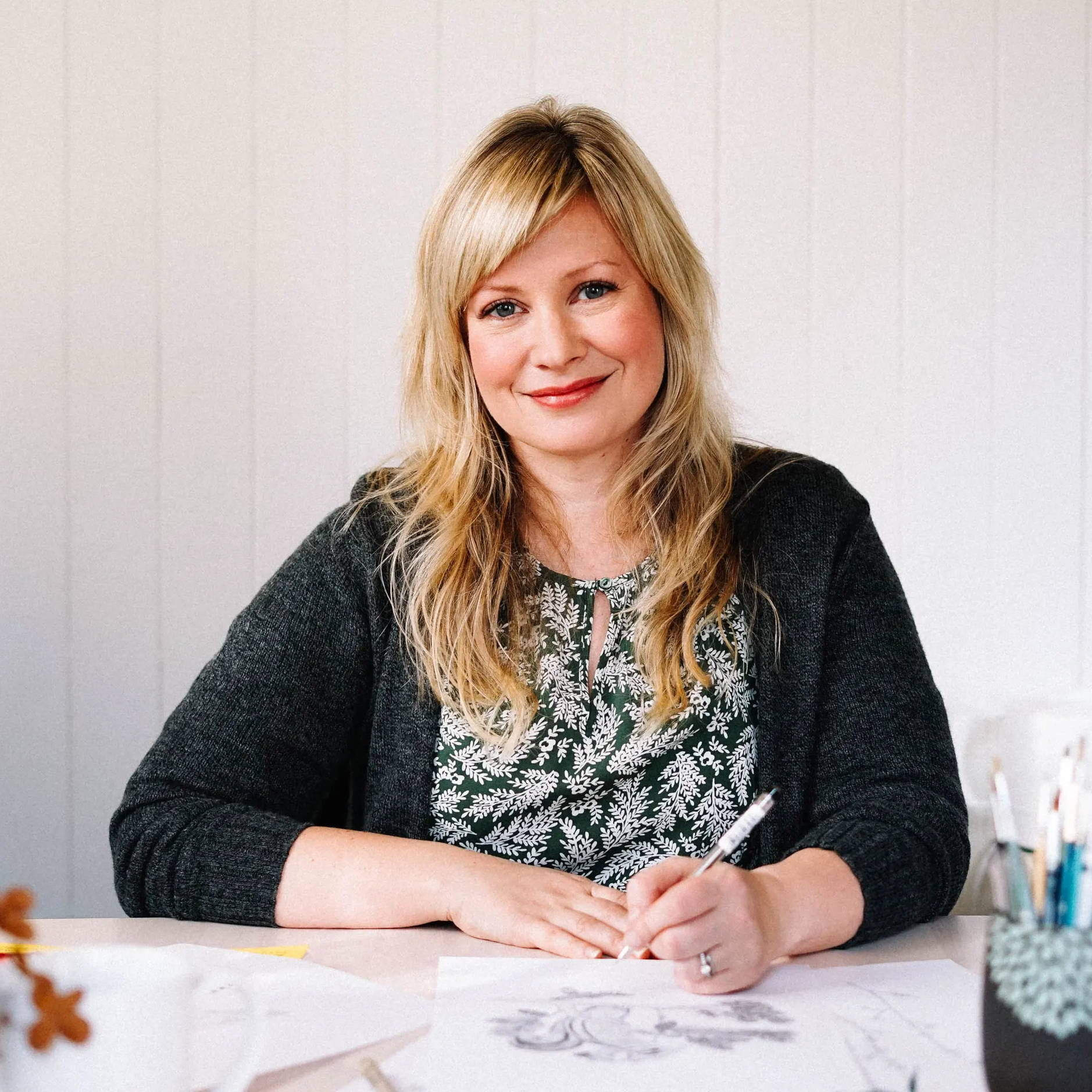 Frida Clements, the artist behind our holiday collection, is an illustrator, designer, and author whose silk-screened posters and books have become synonymous with the vibrant music and arts scene of the Pacific Northwest. Her nature-inspired palette complements her distinctive Scandinavian aesthetic, in which flora and fauna are frequent subjects. Frida was named "Best Show Poster Artist" in 2010 by Seattle Weekly, has been featured in 1000 Indie Posters, Gig Posters Volume II, and Paper + Ink Workshop. She is the author and illustrator of Have A Little Pun and The Snuggle Is Real (Chronicle Books). When she isn't dreaming up new ideas in her studio, she loves to explore the woods around her home in the beautiful Northwest. Learn more at fridaclements.bigcartel.com.
---
Check Back to See Frida's Collection Fall 2022
---
"I first saw Frida's poster beautifully decorated with pen drawings of woodland fauna and flora of the Northwest, but the deal was sealed after I discovered her illustration of a little girl in the snowy woods dressed in a red hooded cape with knitting needles and a ball of red yarn. That, and Frida's boundless imagination, inspired our most popular holiday collection ever. Frida sees beauty in a single leaf on the ground, a pinecone, a sand dollar, or a feather and gives it new life. She puts a little love and kindness into every furry or feathered creature she draws. The addition of wooly scarves, a knitted cape, or a Fair Isle sweater (on an orca!) make you feel warm and cozy. Not only incredibly talented, she's also funny. We are grateful for the joy she sends out to the universe."
- Kirsty Ellison, vice president of marketing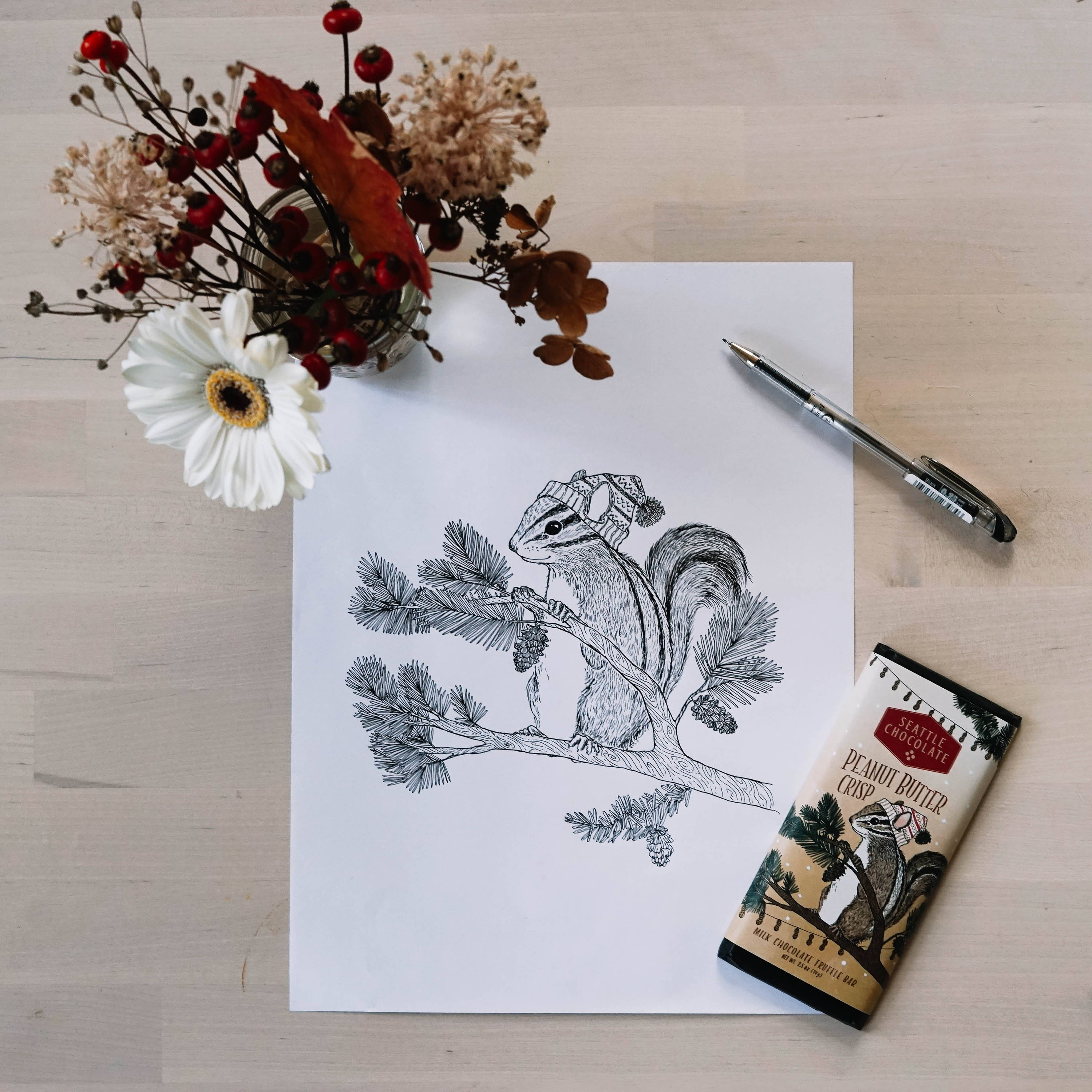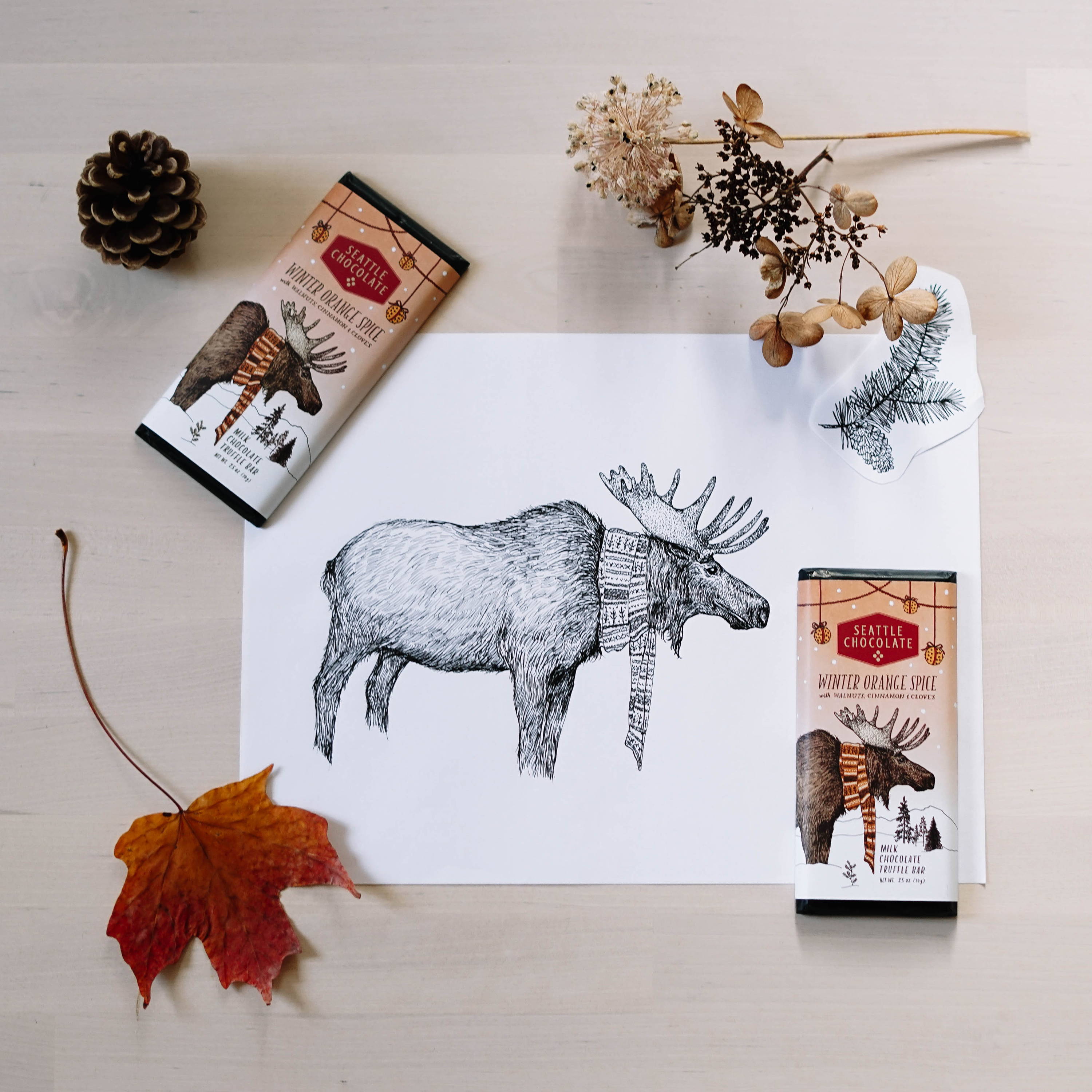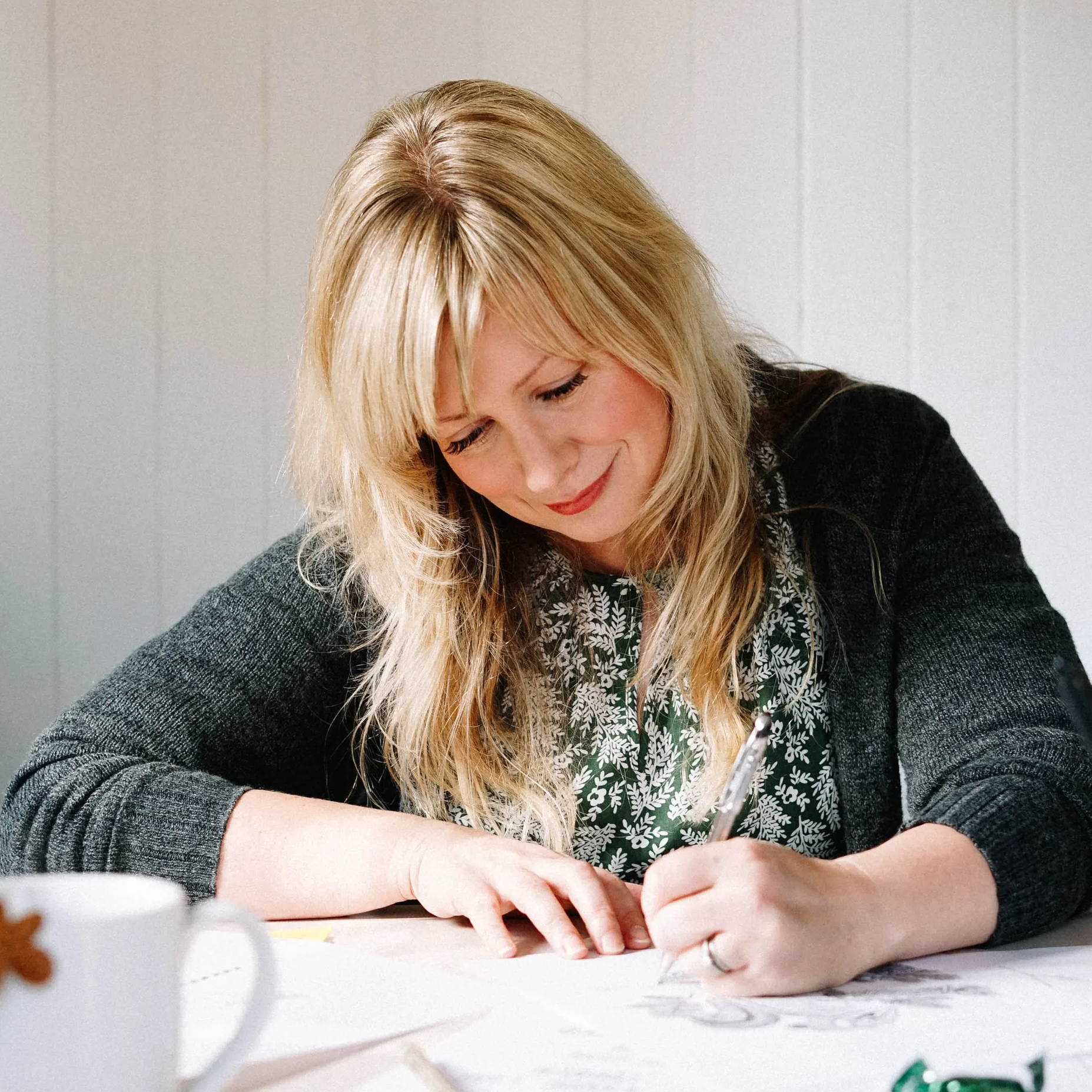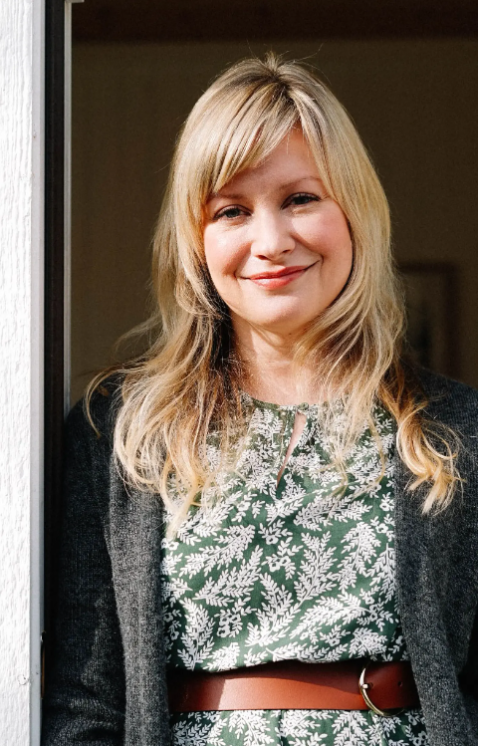 What was your inspiration behind the holiday collection?  
I love living in the Pacific Northwest and getting out into nature. I also love various craft projects like knitting and have a bit of a humor streak. I thought it would be cute to feature PNW animals in sweaters, hats, and scarves. I had so much fun working on this series, but especially when I put the sweater on the Orca. That bar design made me laugh out loud! I'm grateful to have worked with Seattle Chocolate and how much freedom I was given to really explore my playful side.
Implementing knitwear for each PNW animal is the charm of this collection. Explain that process.
I wanted each bar flavor to really go hand-in-hand with each particular animal. Therefore it made sense for the chipmunk to represent the peanut butter flavor, the cozy bear to be holding a mug of hot buttered rum, the orca to be flipping over sea salt, and so on.  
In Seattle, you are known as a pun master. How did you come with the idea to write your collection of punny books?
Like most of the best projects in my life, it was purely spontaneous and felt joyful and accidental. Coming up with puns and drawings to accompany them started purely as a way to bring a little joy into my own life and draw more. Eventually the project became a book, "Have a Little Pun," published through the wonderful Chronicle Books. Then the sequel, "The Snuggle Is Real" was released, along with notecards and postcard sets. I still get random thank-you's from around the world for the joy the collection keeps bringing. Messages like that leave me astounded and grateful. It feels good to have brought some fun and levity into the world, especially now.
Anything else you'd like readers to know about your designs?
Just that to work on these bars and boxes was definitely a career highlight. I am so proud of the packaging and how it turned out, and so proud to have worked with such an incredible company that is Seattle Chocolate!