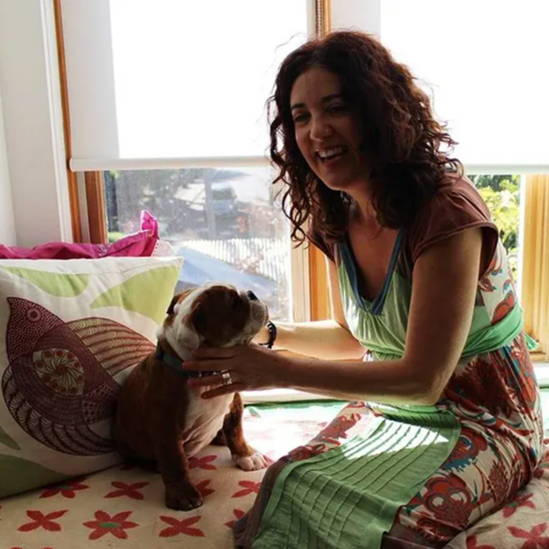 Carolyn Gavin is a painter, Illustrator, and surface pattern designer who created the artwork on our Pumpkin Spice truffle bar. A flower child of the 60's, she grew up in South Africa, left to travel, and relocated to Canada where she currently lives in Toronto with her family. Finding inspiration in travel, flowers, exotic color, and pattern, Carolyn makes sure her life is filled with beauty and creativity. As an artist, she works in gouache, watercolor, pen-and-ink, and vector. She is the principal designer for Ecojot, her family-run, eco-friendly paper business, and her designs can be found on fabric, housewares, packaging, stationery and books. Learn more at carolyngavin.com.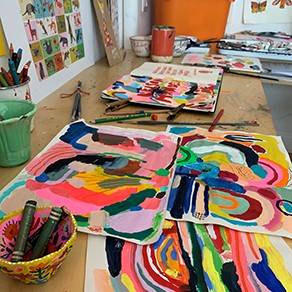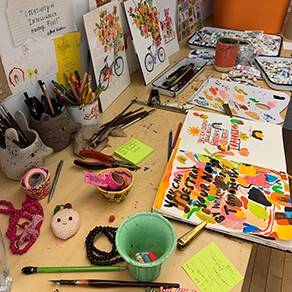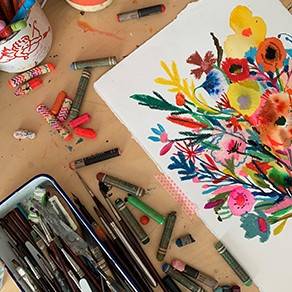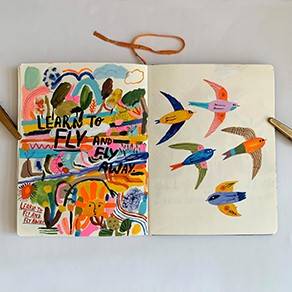 "I discovered Carolyn's art through Lila Rogers Studio where I first saw her cheerful watercolors. Vibrant, playful and happy are perfect words to describe her style. And, like Carolyn, I believe that pink improves any color combination. I loved how she transformed orange flowers into autumn pumpkins on the Pumpkin Spice truffle bar. The surface pattern of darling antelopes (some with pink horns and speckled coats), organic shapes of flora, and the soft warm colors say Fall beautifully."
- Kirsty Ellison, vice president of marketing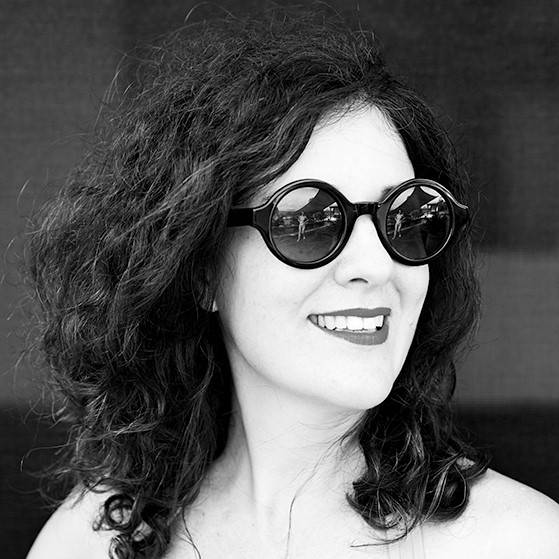 What was your inspiration for this design?
The beautiful buck, antelope, and deer of my homeland of South Africa. Their shapes are elegant, their horns monumental, and their expressions peaceful. They are inspiring for making a pattern that is interesting and colorful; the pumpkin an element of surprise and indicative of the flavour and pulling everything together.  
How did you translate the theme of fall?
The colors are reminiscent of Fall and the image of the pumpkin and leaves are definitely symbols of Fall. I adored painting these creatures, flowers, and leaves in one of my favourite palettes of orange, yellow, and hot pink.
What's your idea of a perfect Fall day?
Warm, sunny days with a cool breeze. Wearing a light sweater and going for a walk while enjoying the falling leaves and changing hues. Coming home for a hot cup of tea and curling up by the fire under a blanket with the dog by my feet.
Is there anything else you want readers to know about your design?
I adore animals of every kind and love the fact that these antelope feature on a totally unrelated subject of chocolate packaging. The dichotomy is amusing and fun! Next time I'd like to do a vegan version.