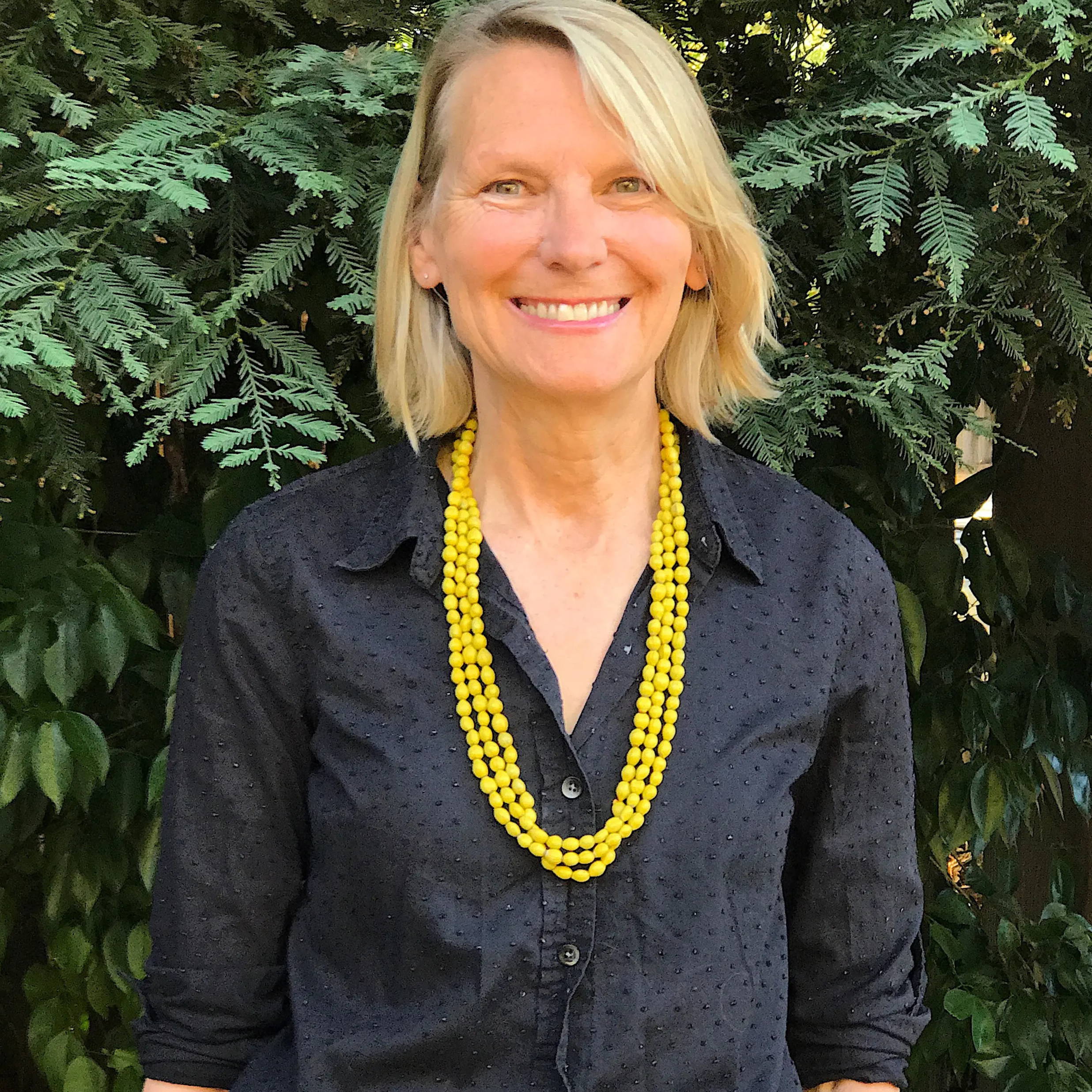 Anne Bentley, the artist behind our Peanut Butter Pretzel truffle bar, works in a variety of mediums, often combining traditional painting with digital drawing to make charming scenes come to life. Her art is influenced by vintage pottery, fashion, mid-century architecture, and the colors and shapes found in nature. She studied fine art at Ringling College of Art & Design and painting at the School of the Museum of Fine Arts in Boston, and her clients include Bloomsbury Publishing, HarperCollins, L'Officiel Italia, Smithsonian, Wine Enthusiast, and The Washington Post. She currently resides in Walnut Creek, California. Learn more at annembentley.com.
"Anne is delightful to work with. I love the way she strips out the excess in a composition and creates a vivid image with using bold colors and shapes to tell a story or create a mood. I also love the cheekiness of the little black scotty dog (I can hear him yapping) eagerly pulling up the rear of the marching band. The design was perfect for the Peanut Butter Pretzel truffle bar, a family favorite in the Fall and the Holiday season."
- Kirsty Ellison, vice president of marketing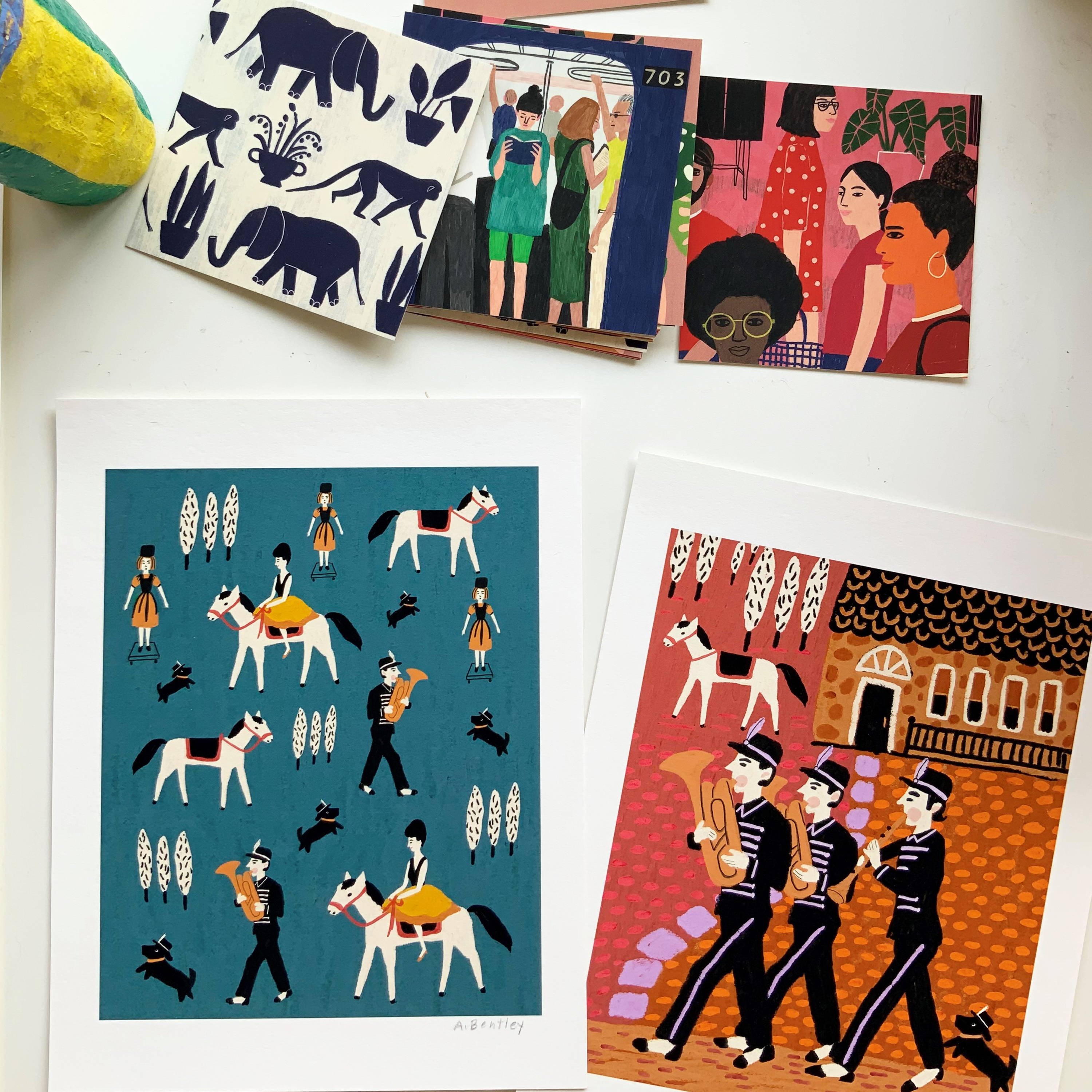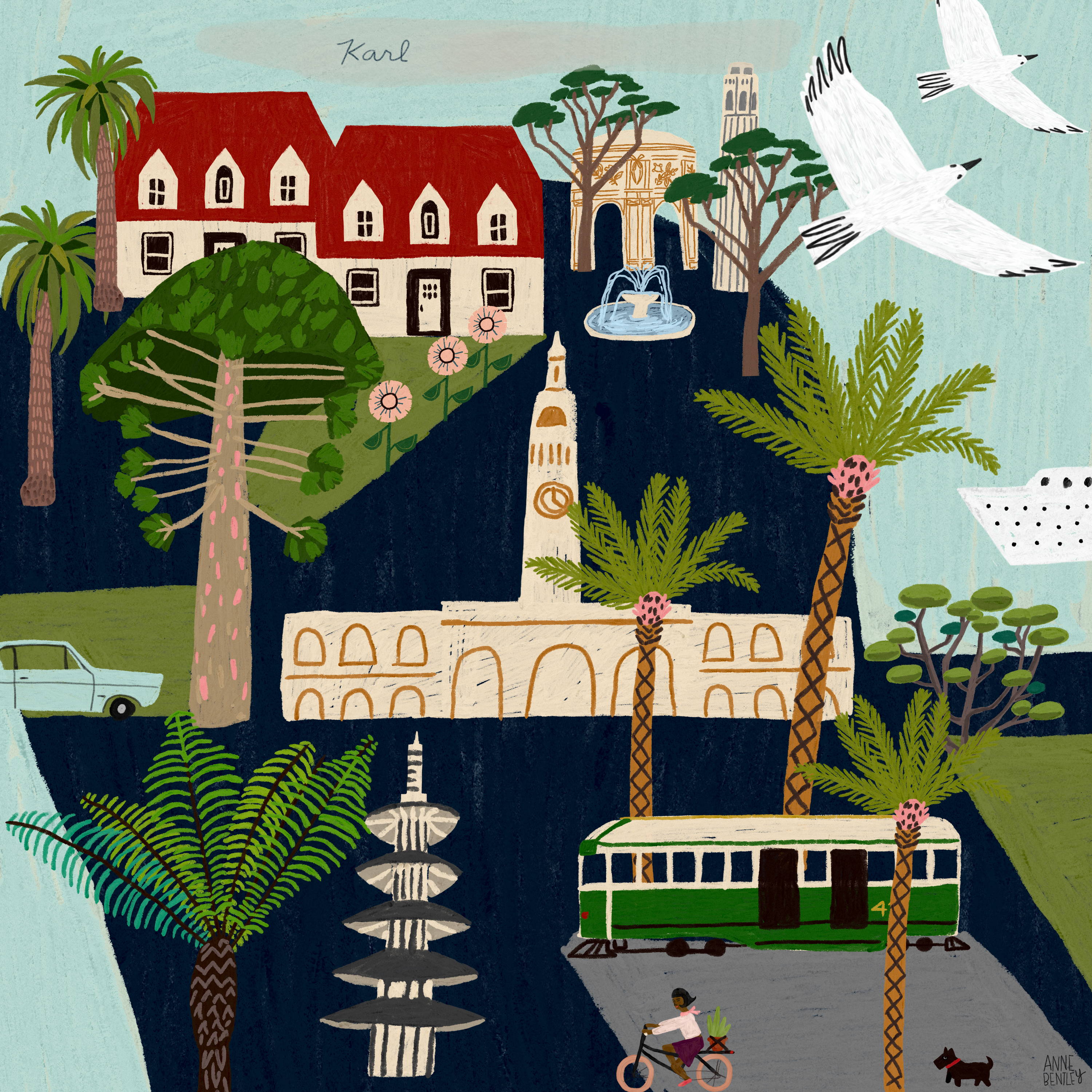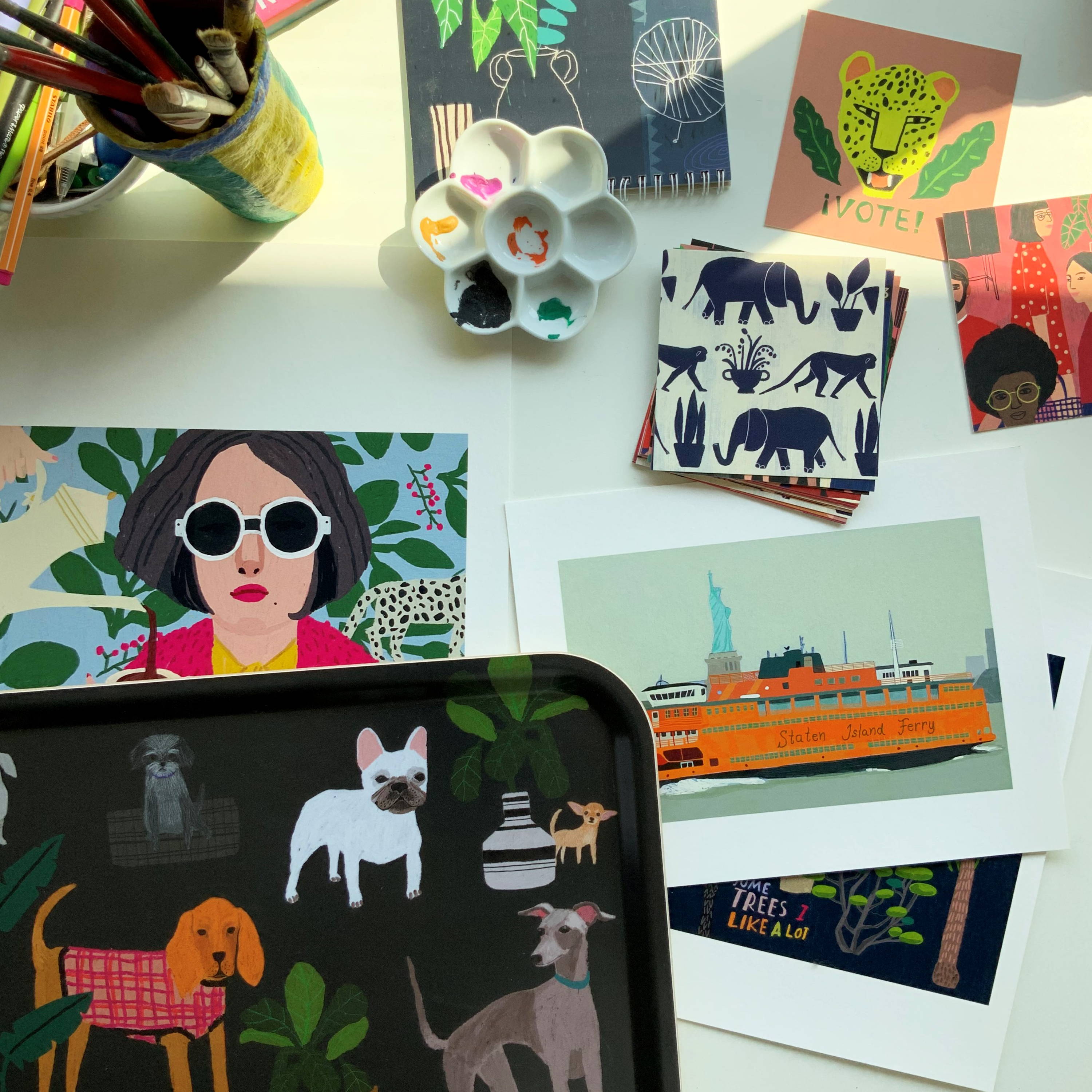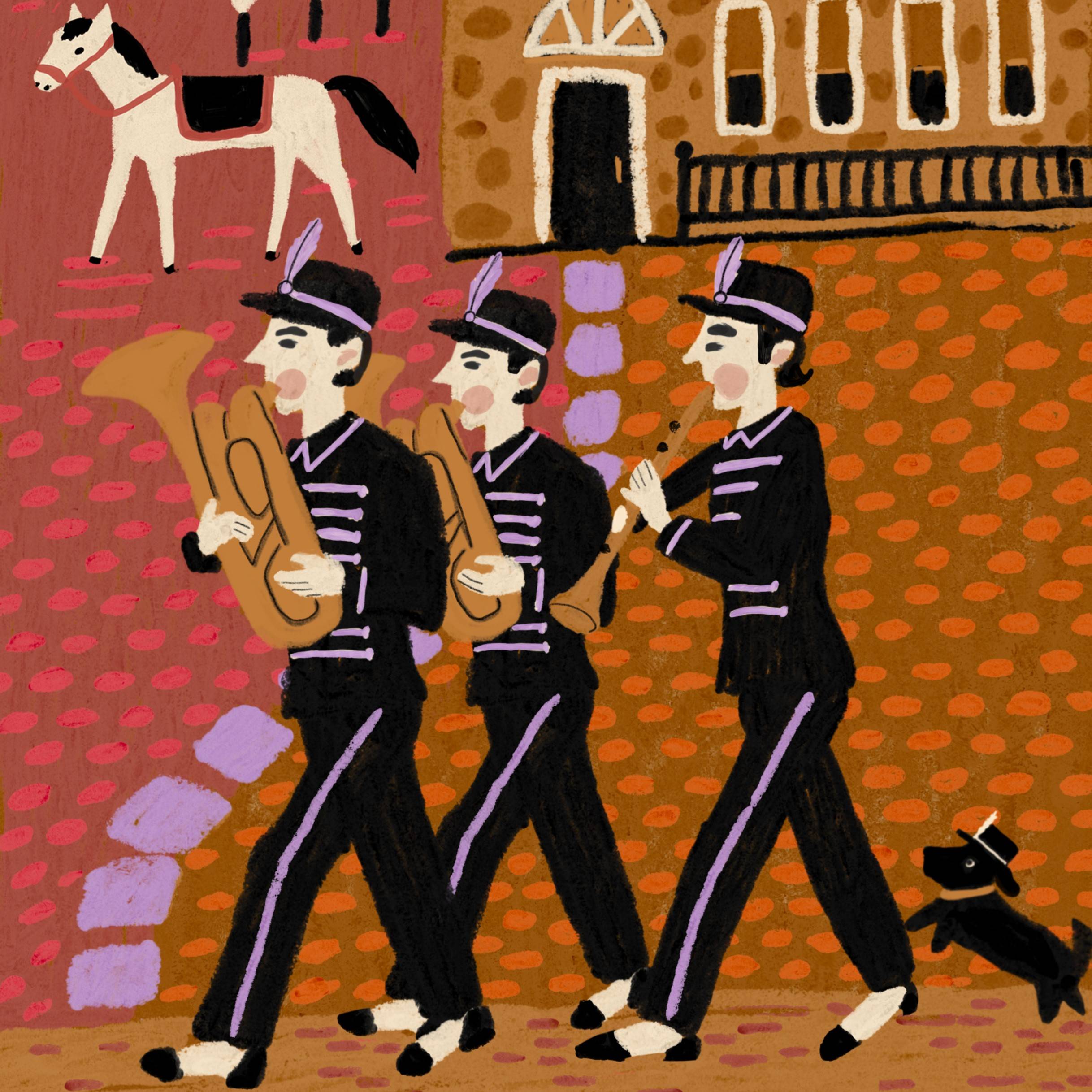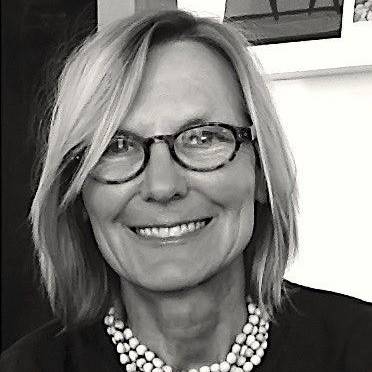 What was your inspiration behind the artwork on the Peanut Butter Pretzel bar?
I'm inspired by everything vintage - pottery, fashion, textiles, and architecture. And, of course, nature! This illustration was part of a series for some imaginary children's products.
What gets you excited to create?
My favorite part of my job is working with clients to solve a problem. This year (2020) I've been excited to work with some nonprofit organizations to help get the vote out. That kind of work is satisfying in a whole new way.
Do you have a favorite fall activity?
Hiking with my dog and husband is my favorite thing to do in the fall. I live in the San Francisco Bay area, so there are many beautiful spots to gather inspiration and recharge.
All-time favorite chocolate flavor?
Mexican Hot Chocolate is my very favorite flavor. Man, it's good! But I'm also partial to Dark Sea Salt Toffee and Blackberry Crème truffles.