What's New at jcoco
Explore our collaboration with Chihuly - a feast for the eyes and the palate.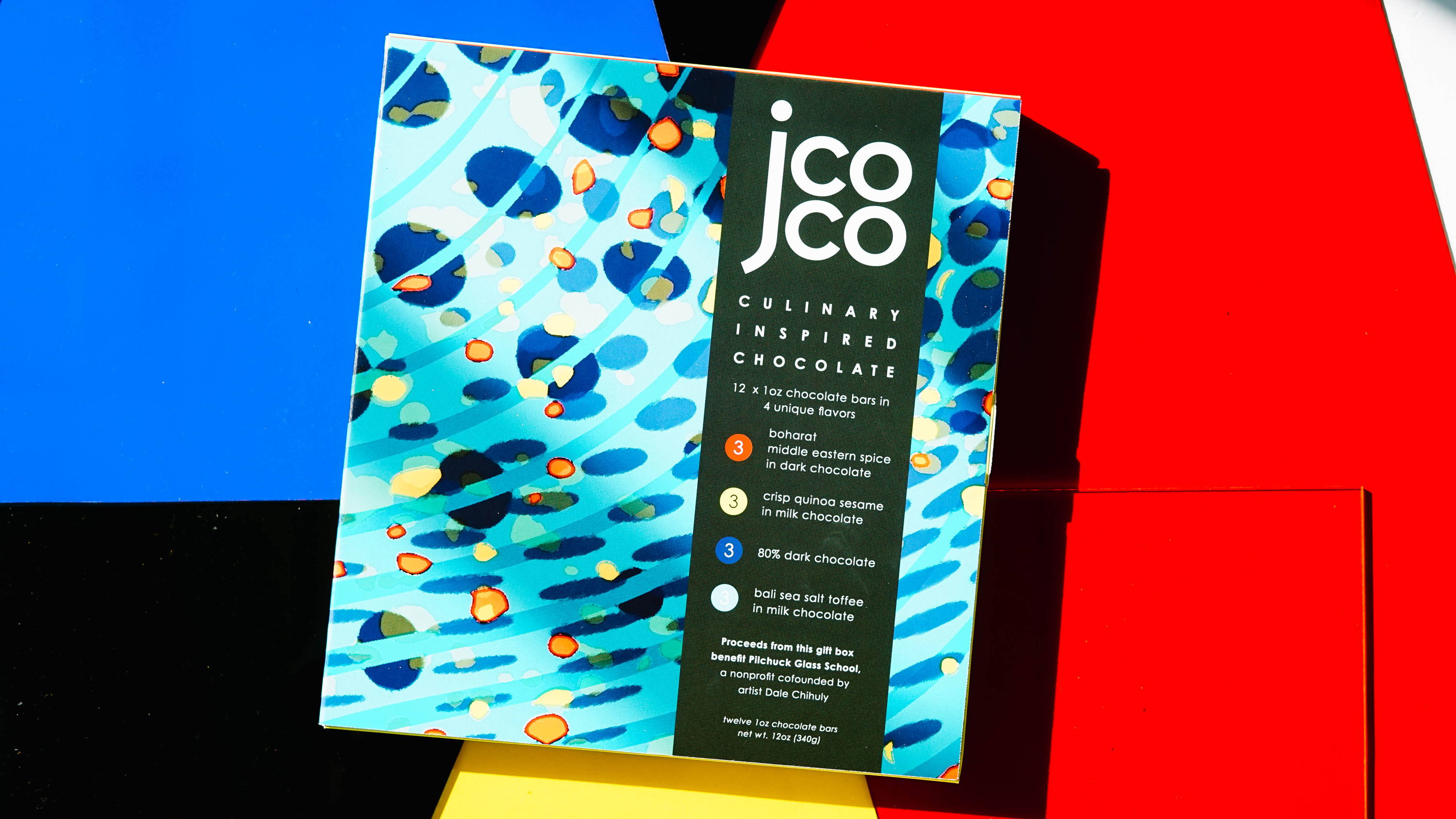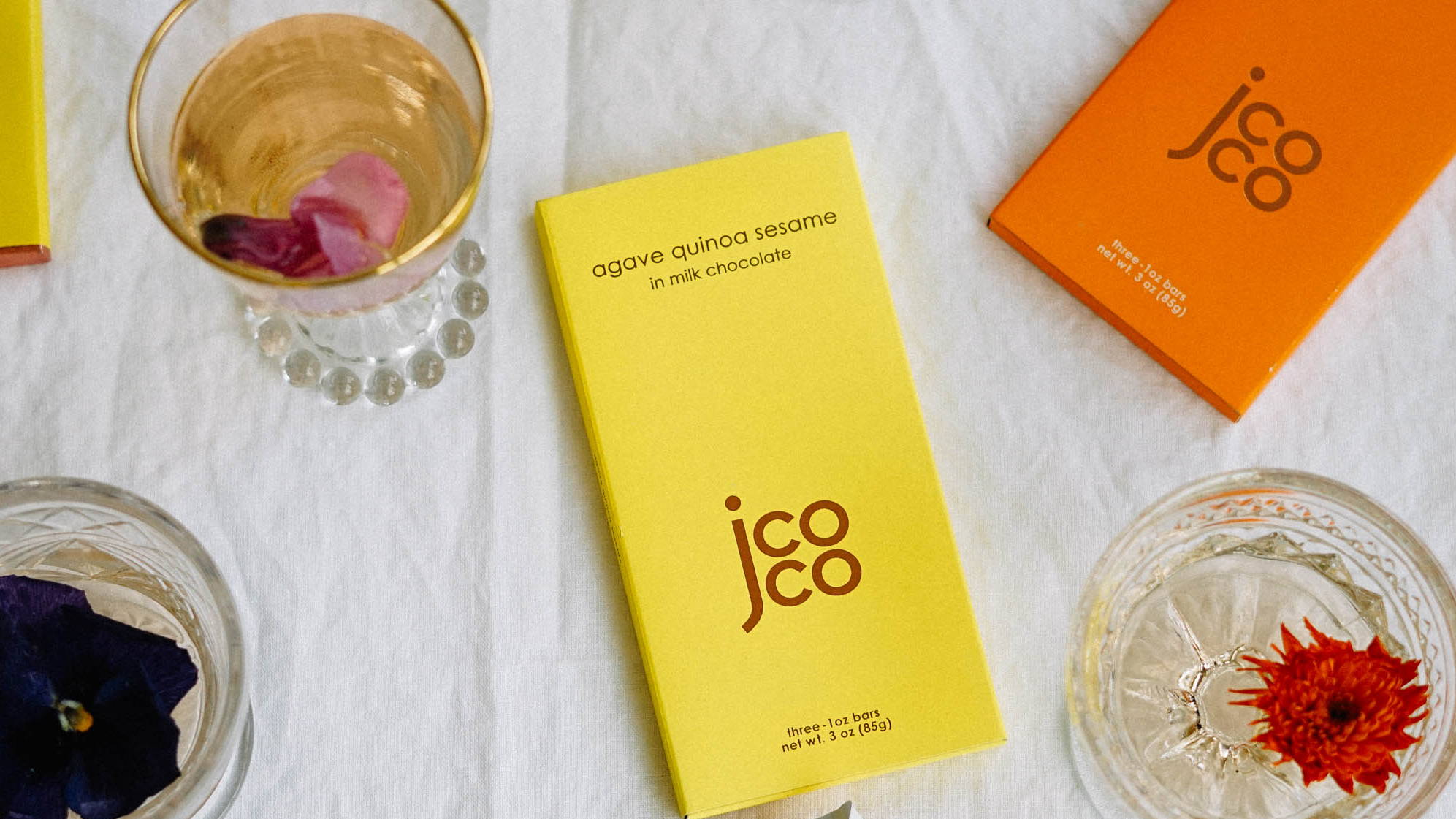 Bar Trios
Shop your favorite jcoco flavors in 3oz envelopes, featuring 3 perfectly portioned bars inside! Made to share.
Minis
Perfect for events, sharing with friends, or just a rainy day - mini jcoco bars, available in bright color-blocked designs.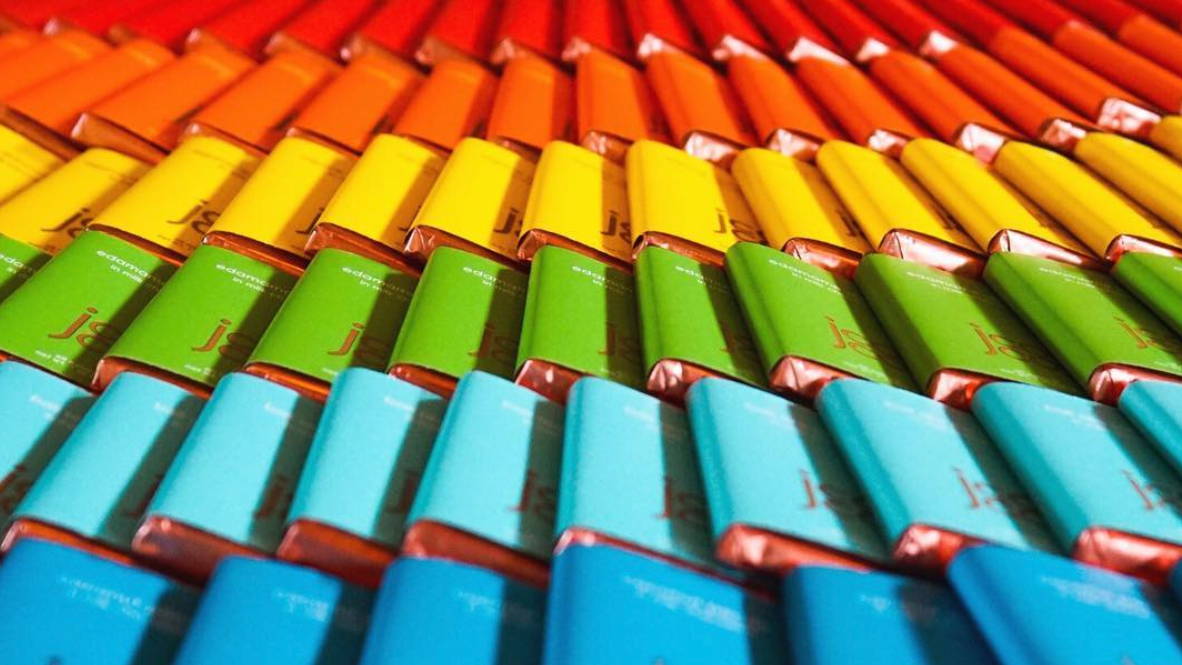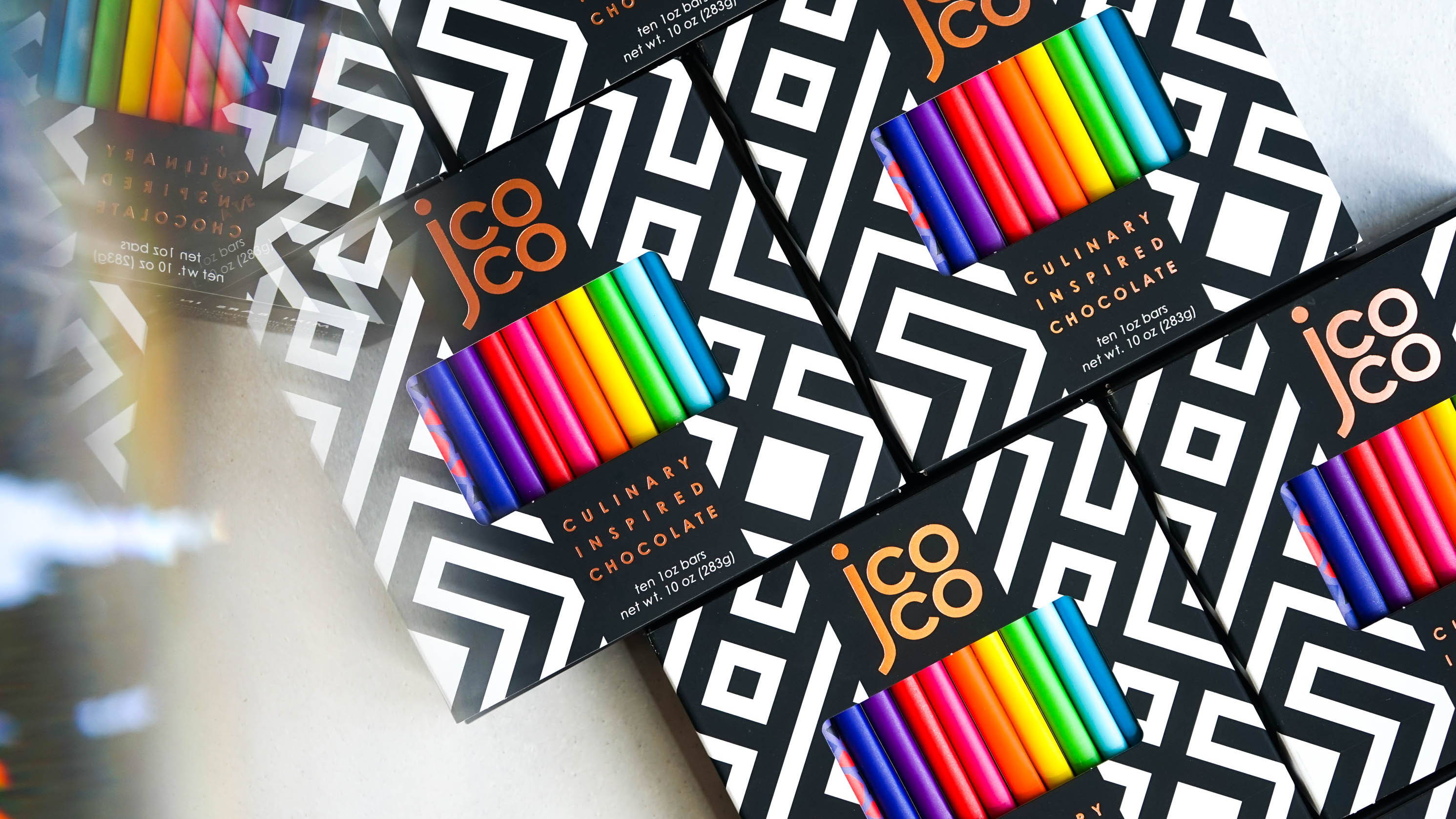 Gifts
When you use jcoco as a gift, you're also donating fresh servings of food to someone in need.