Champagne truffles really pop! Dark chocolate with all natural popping candy that tickles your tongue in celebration.
Ingredients
Dark chocolate (chocolate liquor, cane sugar, cocoa butter, soya lecithin, natural vanilla), non-hydrogenated coconut oil, popping candy (cane sugar, lactose, non-gmo corn syrup, cocoa butter, carbon dioxide), citric acid. Contains milk, soya, and coconut
Specifics
- Gluten-Free
- Non-GMO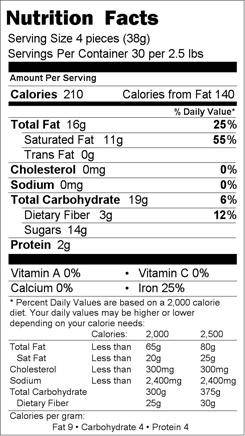 Champagne Truffles
Eating these truffles puts a smile on my face and I'm looking forward to sharing them with my family and friends. They were also shipped quickly and thoughtfully. I was worried about how they'd do on the journey to Texas from Seattle, but the included ice packs kept them from melting. Will definitely be ordering more!!